The second day of the New Tech Observatory in Malaga began yesterday, July 18, with the keynote of Álvaro Villegas, director of Nokia Bell Labs Spain. Villegas explained how technology and automation processes can improve people's lives.
Fernando García Calvo, from Huawei, explained how the mobile is (re)revolutionising the audiovisual sector: "the way in which video is seen on the mobile is changing formats. A new narrative for vertical videos is being created. In China, films and videos are already being produced for this type of format".
For his part, José Antonio López de la O, director of Technical Coordination at Railway Innovation Hub, stated that "we have to offer new travel formulas, improve the travel experience".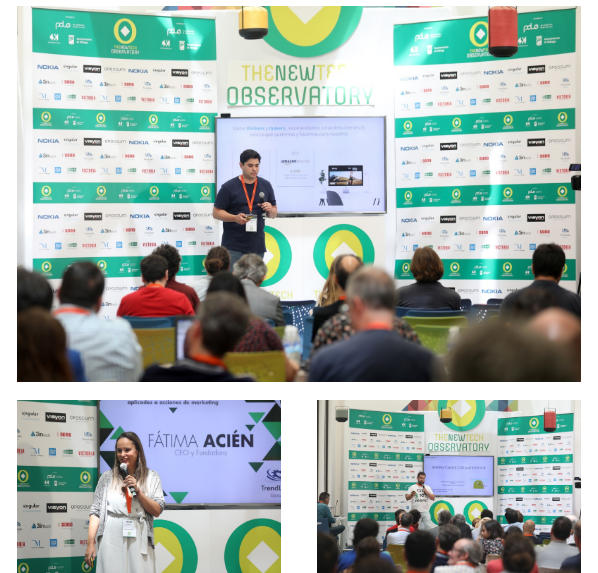 Fernando Sierra, DKC Director & Team Leader of Sngular presented the "Gravity" challenge. An immersive experience where they have used development processes and techniques used in films, such as story telling with the aim of achieving a great user experience and a WOW effect.
Fátima Acién, CEO and founder of TrendLabs Global, presented different projects of new technologies applied to marketing that from her company have developed for institutions, such as the GreenRay building for the University of Malaga (UMA) and other projects for brands such as Volvo and Toyota. For Fátima, the future lies in Augmented Reality: "at enterprise level monetization will come through Augmented Reality".
As a conclusion to the morning of the second day of the Observatory, Gabriel Gonzálvez, CEO of Opossum Studios, put the touch of humor in his keynote "Virtual Reality – Hot or not? For Gabriel, there is still a lot to work on: "there is no Virtual Reality content," "we have to sell real projects", he said in his speech.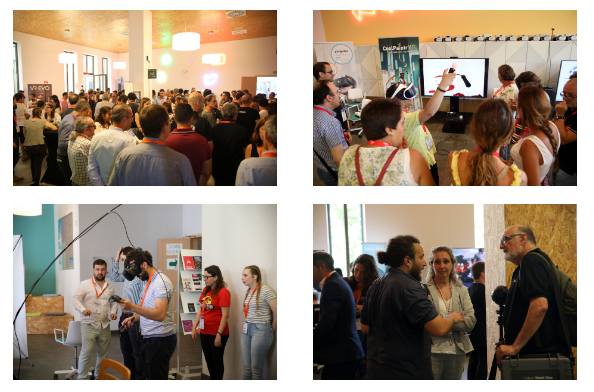 Those attending the second day of the Observatory could enjoy different moments of networking during breaks, cocktails offered by Diputación de Málaga and Sabor a Málaga "El Sabor que nos une" and try the 25 demos on Virtual Reality, Augmented Reality, Video Games, 360 and more, presented by sponsors and companies participating in the Demo Area of the event.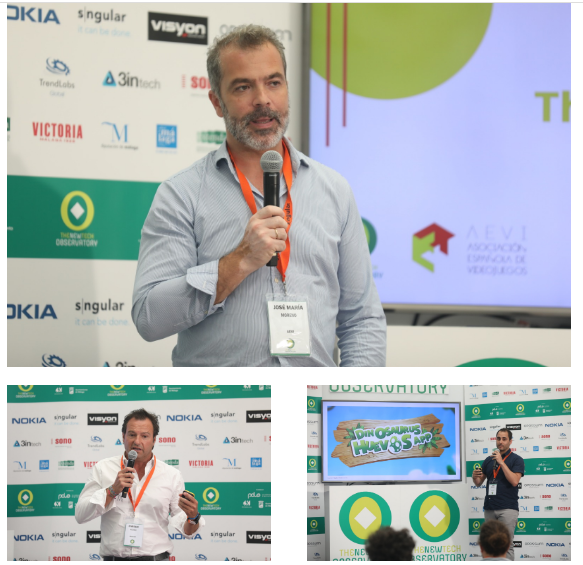 In the afternoon speeches, José María Moreno, director general of the Spanish Association of Video Games (AEVI), presented the state of the video game sector in 2019 and the initiative "The Good Gamer", a platform created to control bad gaming habits.
The company Sngular intervened again, this time represented by Enrique Acosta, CMO of the company, and Lluís Morueco, Project Manager & Senior Game Designer and UX, who presented "Del fondo marino en AR al cretácito con Inteligencia Artificial".
As a final touch to the New Tech Observatory of Malaga, consolidated as the main multidisciplinary meeting dedicated to New Technologies in Spain, took place the thematic block of eSports.
Alexis Hernando, Innovation Consultant at Visyon; Guillermo Mañas, head of Sponsorships and eSports Project at Telefónica (Movistar); and Lisardo Morán, COO at Vodafone Giants, offered their vision of the eSports landscape in Spain and explained their eSports projects and the role of women in the video game sector: "we have to give visibility to women and normalize that a girl wins a League of Legends championship": the speakers agreed.