The rail industry is already working on important updates, that will be unveiled and addressed at the Observatory in Malaga, taking place on he 17th and 18th of July.
The meeting place will be the Digital Content Hub, in the Costa del Sol's capital, with a keynote from José Antonio López de la O, technical coordinating director of the Railway Innovation Hub (RIH), the Spanish railway cluster.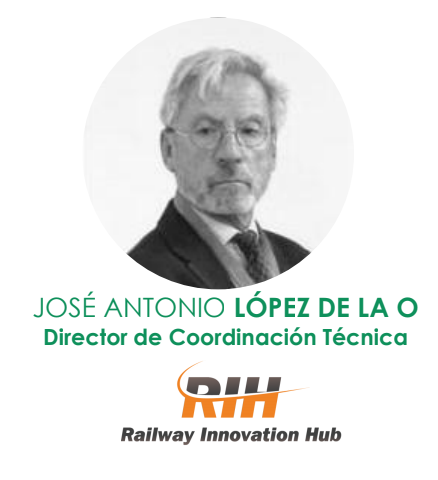 The Railway Innovation Hub boasts around 100 partners and members, such as Ferrovial, ACS, FCC, Arcellor Mittal, CAF, Bombardier, Alstom, Indra, Renfe, Sacyr, Siemens, Talgo, etc.
"54.5% of the global population lives in cities now, with Europe seeing about 75% and 82% in the U.S.A. In 2025, 70% of the world's population will live in urban areas. In this case, we have to achieve smart mobility", shares López de la O.
The Malaga Observatory, which this year celebrates its third edition, is the most important multidisciplinary event in Spain on New Technologies, and provides an overview of the advances that occur each year in fields such as Virtual Reality, Augmented Reality, Artificial Intelligence, Big Data, video games, eSports, etc.
Companies such as Nokia, Minsait, Movistar, RTVE, AtresMedia, TV3, Lavinia, SNgular, Visyon, Opossum, etc. will present their advances in 2019 through two days and 25 keynotes that allow attendees to have an update of all innovations in New Technologies, nationally and internationally.
Thus, María Rua Aguete, Executive Director of the British multinational IHS Markit, with more than 13,000 consultants worldwide, will present a report on the connected consumer and how he is doing to use the proposals offered by New Technologies.
For her part, Mariana Acuña-Acosta, co-founder and Chief Product Officer of Glassbox Technologies, based in California, will offer her business experience and the latest movements taking place in Silicon Valley.