For the third consecutive year, RTVE will present its latest 5G projects at the 5G Forum, which will be held completely virtually on 6th and 7th May and will bring together experts, companies, multinationals and public institutions specialising in 5G from Europe, America and Asia.
The Deputy Director of Management of Impulsa Visión RTVE's Innovation Centre, Esteban Mayoral, and the Director of Broadcasting and Networks of RTVE, Adolfo Muñoz, will present the University of Malaga's 5G project, winner of the "II Call for Proposals for Impulsa Visión's Research Grants for TFM on the linear dissemination of content through 5G networks".
This Final Master's Work (TFM) was carried out by David Jiménez, a student at the University of Málaga (UMA) under the tutorship of Professor María del Carmen Aguayo.
"This is a project in which it has been proposed to support and complement the new models of linear dissemination of audiovisual content based on 5G networks from the existing telecommunications infrastructure. On the one hand, with the mobile data network improving the user experience and, on the other hand, making use of the satellite broadcasting system, providing service in unpopulated regions where bandwidth may be limited", advances Jiménez.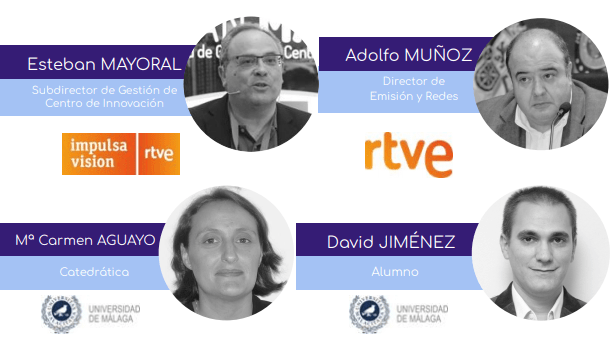 On the other hand, Pere Vila, Director of Technological Strategy and Digital Innovation of RTVE, will once again participate in the 5G Forum to present the different projects and activities that RTVE has carried out over the last year in relation to 5G.
"We have continued the completion of the 5G Media project, we have been in contact with EBU to be in the 5G MAG (Media Action Group) consortium as founding members, we have done the first live shows using 5G in Valencia and Madrid and the first TV productions in the cloud and on the edge using 5G. We have also participated in the Red.es calls for proposals to develop 5G pilot projects, we have initiated pilot broadcasts and we have developed Impulsa Visión RTVE activities", says Pere Vila.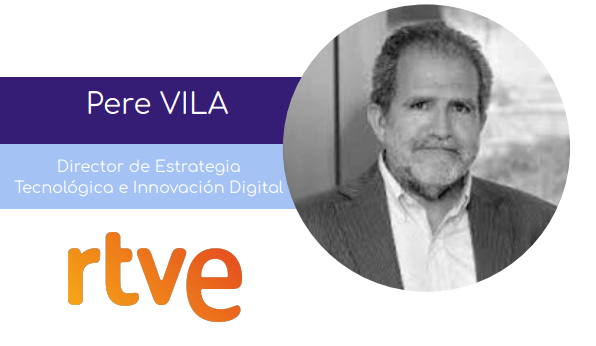 5G Virtual Forum 2020, organized by Medina Media Events, is the main event about 5G technology in Spain and it will present the latest advances from professionals and big companies such as Samsung, Vodafone Business, Cisco, 5Genesis, Intracom Telecom, Huawei, Hispasat, Impulsa Visión RTVE, Nokia, Axión and the 5G National Observatory, an initiative promoted by Mobile World Capital, the Ministry of Economic Affairs and Digital Transformation and Red.es, sponsors of the event.