The Chinese multinational Huawei, the global consulting and technology company Indra, and the technology company TrendLabs Global, will be part of the New Tech Observatory in Malaga, which will be held on July 17 and 18 at the Digital Content Hub with the presence of more than 25 experts and 250 exclusive attendees.
Fernando García Calvo, from Huawei, will be in charge of showing us the fundamental role that mobile devices are playing in the massive consumption of audiovisual contents.
Human beings have never held such a versatile device in their hands. The consumption of audiovisual content traditionally focused on large screens in the cinema, at home, now shares moments of consumption that generate new formats, new narratives and new production possibilities that are beginning to develop right now.
"We have in front of us an opportunity to create, distribute and interact with content adapted to new realities that are becoming more and more patent in society", says García Calvo.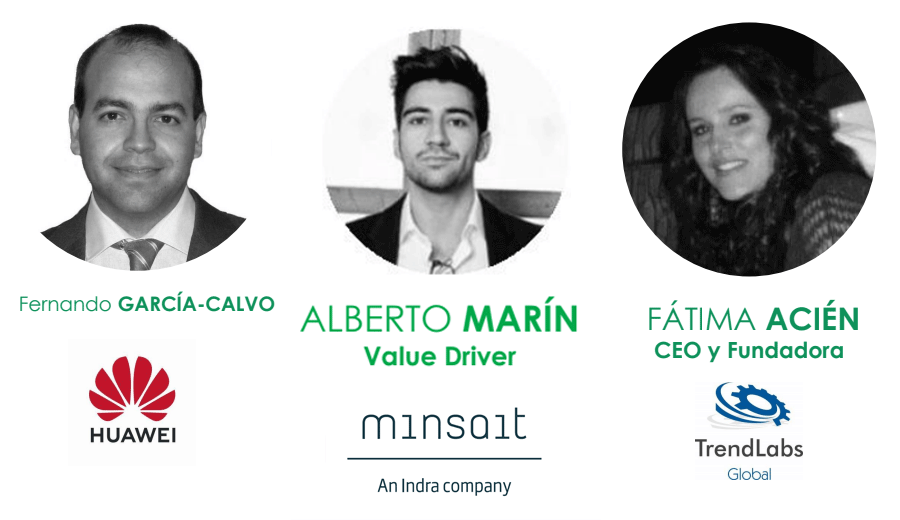 For his part, Alberto Marín, Value Driver from Minsait, an Indra company, one of the main global technology and consulting companies, will expose in the Malaga Observatory in his keynote "Immersive Experiences in Digital Transformation", how emerging technologies such as immersive experiences allow access to digital resources that combined with reality represent a new paradigm on how we relate to the digital world, and are marking a turning point in almost all sectors.
"Thanks to their synergy with the rest of the enabling technologies of Digital Transformation, they present numerous use cases that today are already revolutionizing business models, demonstrating their potential in the short to medium term", comments Alberto Marín.
Finally, the CEO and founder of TrendLabs Global, Fátima Acién, will talk to us about spatial computing and virtual reality as new disruptive marketing tools.
Fátima Acién will explain the market potential of AR and VR technologies in the coming years and will show the case of the use of a marketing action developed by TrendLabs Global for events using spatial computing (Hololens glasses) for the promotion of the GreenRay building of the University of Málaga (UMA). In addition, it will show in the Demonstrations Area other examples of spatial computing, AR and VR applied to marketing for brands such as Volvo, Toyota, etc.
The New Tech Observatory of Malaga will gather in this new edition 250 exclusive attendees who will be able to enjoy in first person more than 25 keynotes and more than 25 demos offered by the companies participating in the event.