The future of videogames, which generated revenues of more than €1,350 million in 2017 in Spain, will be in-depth analysed by experts at the OVR18 Observatory, which will be held on 18 and 19 July at the Polo de Contenidos Digitales, in Malaga.
The objective of the Observatory is to show and examine once a year the advances, failures and uses of new technologies such as Virtual Reality, Augmented Reality, 360, eSports, Video Games, Serious Games, etc.
José María Moreno, Managing Director of the Spanish Association of Video Games (AEVI), will share the conclusions of the 2017 Yearbook with the Observatory's experts for the first time on 18 July, which the industry presented to the specialized media in Madrid last week.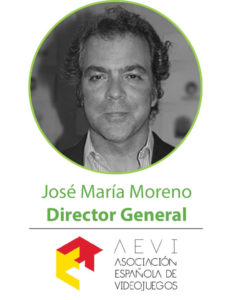 The €1,359 million in revenues in the Spanish video game market in 2017 represents an increase of 17% compared to 2016. Video games are also the main source of leisure expenses in Spain, doubling the income of the film industry (597 million) and recorded music (232 million).
These figures place Spain as one of the top five consumers of video games in Europe, a fact that should be balanced with development, where Spain is the eighth European country in this industry.
The auditorium where José María Moreno is going to exhibit these figures is the Polo de Contenidos Digitales de Málaga, one of the newest centres in Spain for the development of "indie videogames", so this second edition of the Observatory organised by Medina Media will surely be surrounded by a particularly motivated audience.
During the Observatory, in addition to the conferences and panels, at the Area Demo, attendees will be able to enjoy the finalist videogames showed in the first edition of the National Contest of "Indie Videogames", in which 99 companies from all over Spain participated.