The main global alliance of public service audiovisual media, EBU-UER (Eurovision), will participate in the 5G Forum, the main 5G technology event in Spain, to provide its vision of how audiovisual consumption will change in the coming years, and especially after the coronavirus crisis.
From the European Broadcasting Union (EBU), Elena Puigrefagut, Senior Project Manager of Technology and Innovation of the EBU, will present from Switzerland the initiative "5G Media Action Group (5G-MAG)" recently launched by the European public televisions.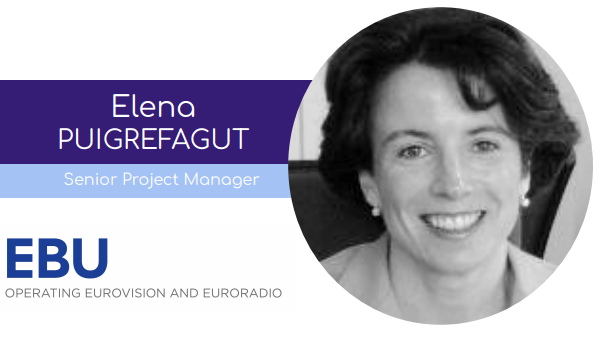 The EBU has 116 members who, through more than 2,000 television and radio channels, reach an audience of more than one billion people in 56 countries every day. "Young people are increasingly watching television on the Internet. Internet TV consumption is growing very rapidly. Audience behaviour is changing. Viewers and listeners are increasingly consuming on-demand content online. And public televisions have to adapt to this", Puigrefagut says.
However, Internet-based distribution has a number of challenges for public broadcasters. In her keynote, Elena Puigrefagut will analyse these challenges and the work that public broadcasters do to ensure that a future broadcast on 5G can be adapted to their requirements.
The 5G Forum 2020 is the main specific event on 5G held in Spain, and celebrates its third edition on May 6th and 7th, virtually, with the help of large leading 5G companies such as Samsung, Vodafone Business, Cisco, 5Genesis, Intracom Telecom, Huawei, Hispasat, Impulsa Visión RTVE, Nokia, Axión and the Observatorio Nacional 5G, an initiative promoted by Mobile World Capital, the Ministry of Economic Affairs and Digital Transformation and Red.es, sponsors of the event.