The Virtual 5G Forum will analyse the main cases of use of 5G on 6th and 7th May: its application in assisted driving, in the dissemination of audiovisual content, in the 4.0 industry, as well as its application in tourism, health and residential areas.
Telefónica Spain has developed projects with customers, large corporations, small companies, start-ups, universities, technology centres and public administrations. Mercedes Fernández, Innovation Manager at Telefónica Spain, will present the "5G Technology Cities" initiative, which began in 2018, to those attending the Virtual 5G Forum 2020.
"5G Technology Cities was a pioneering initiative in which we started to create a stable ecosystem of partners and a key test environment to stimulate those 5G use cases", says Fernandez.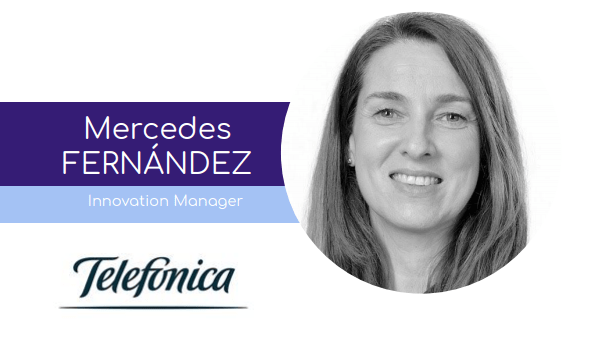 "All the pilots we are doing are different from each other, in each new pilot we will use different technologies and network capabilities for different use cases. We are creating dozens of new use cases with 5G", says Fernandez.
Mercedes Fernández will also present the verticals that Telefónica Spain has seen most active in relation to 5G technology, and will explain how other emerging technologies are very important to accompany 5G in the digital transformation of the future, anticipating what the critical points are for the entire ecosystem to be a success.
Virtual 5G Forum 2020, organized by Medina Media Events, is the main event about 5G technology in Spain and it will present the latest advances from professionals and big companies such as Samsung, Vodafone Business, Cisco, 5Genesis, Intracom Telecom, Rohde & Schwarz, Huawei, Hispasat, Impulsa Visión RTVE, Nokia, Axión and the Observatorio Nacional 5G, an initiative promoted by Mobile World Capital, the Ministry of Economic Affairs and Digital Transformation and Red.es, sponsors of the event.
Those attending the Virtual 5G Forum will be able to access the more than 20 keynotes and panel sessions that make up the Agenda of the Virtual 5G Forum 2020. They will also be able to visit exclusive demos from this moment on and request video meetings with all the speakers and participants, the days before, during and after the event, with the aim that the Virtual 5G Forum serves as a permanent and exclusive platform on 5G technology.