The newest experiences and the leading companies in Immersive Technologies will meet in the Demo Area, free of charge, of the New Technologies Observatory, where they will present their latest projects.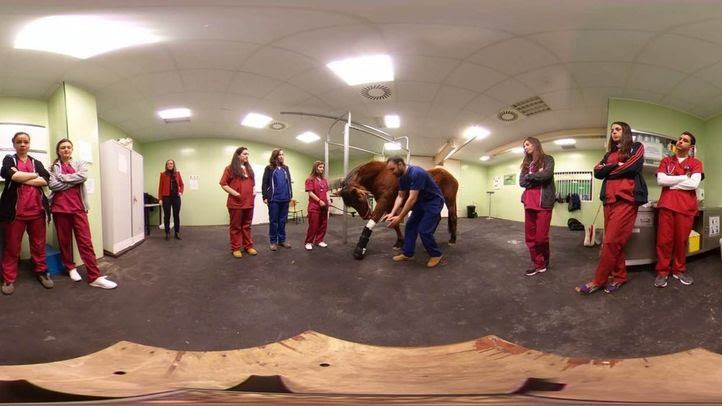 Nokia will present us with 360 videos for educational purposes for veterinary students at the UAX, a 360 virtual tour of the Car Museum in Malaga and 360 videos with which we will experience first-hand the experience of attending mass events, as well as 360 video with parallel coding of sectors. Along with these innovative projects of the technology multinational, we will be able to enjoy the USBKey experience, a virtual keyboard in which we will only use our hands.
For its part, the Sngular team will delight us with CoolPaintr, a tool with which we can demonstrate our creative skills by painting on a virtual canvas, and the Virtual Reality experience "stand alone" with the VR Pico Neo glasses, with which we can enjoy a virtual tour, moving freely in any space.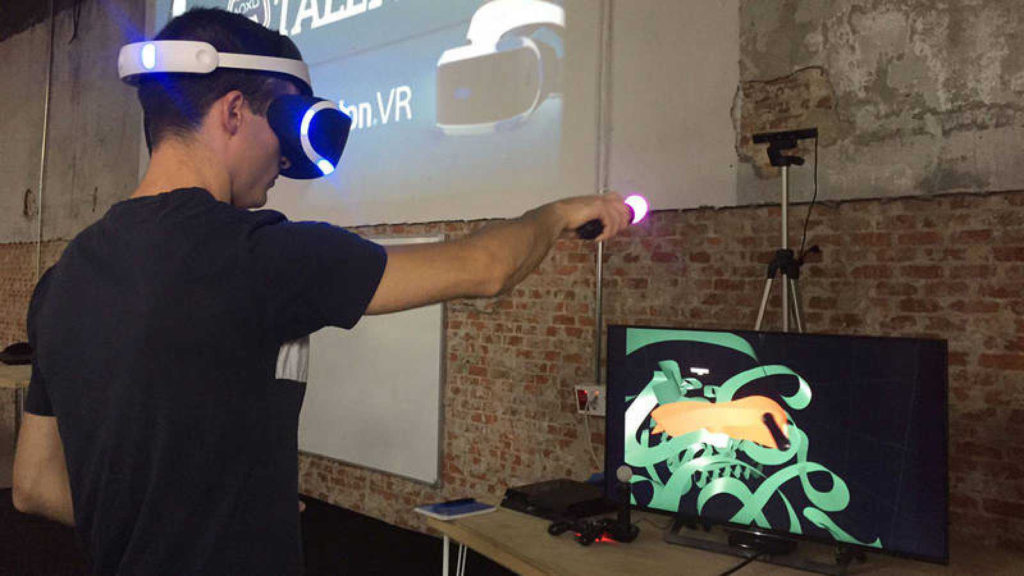 Dedicated to the production of major sport events on 360° video, the company YBVR will take us to the front row of the Davis Cup finals from the Observatory itself and make us experience the sensations of watching a boxing match from the VIP area. In addition, YBVR will present a project in development of Avatars, with which they intend to show the social component present in VR.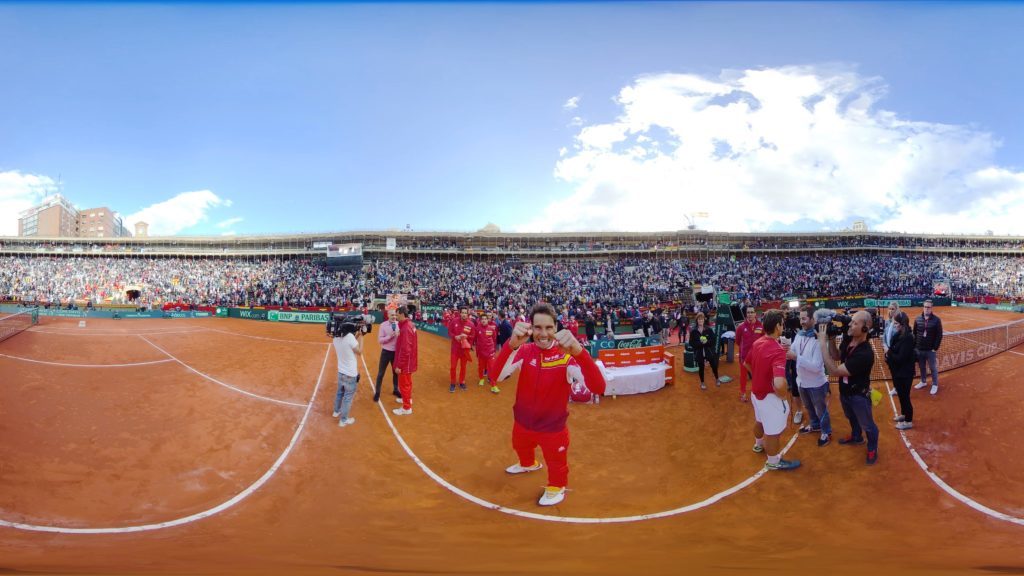 Opossum Studios will be in charge of bringing the culture closer to the public and will take us on a visit to the sites found in the Carmen Thyssen Museum in Malaga with the same degree of accuracy and detail as if we were there.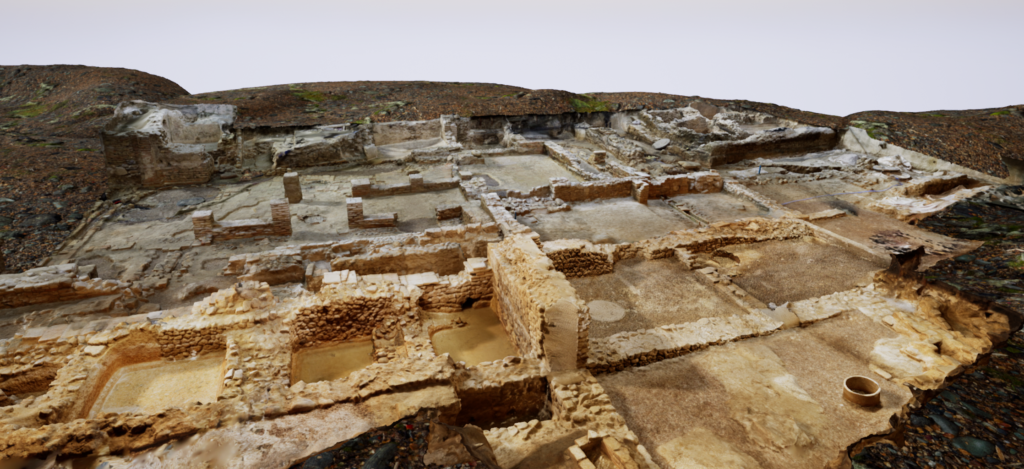 On the other hand, Grupo Premo and Amfitech will teach us about the "Electromagnetic Motion Graphic" technology based on the location of objects in space thanks to electromagnetic sensors.
VISYON brings to The Observatory a sample of its latest outstanding creations: an impressive experience produced with volumetric video by Microsoft studios; the recently awarded "Window to our world", an 8K 360 video production made with RED Epic Dragon cameras is part of VISYON's Social Innovation program and a showcase of the latest developments from Vroadcaster, the VR streaming and viewing platform of Live Streaming and VOD, which incorporates interactivity at different levels as well as social interaction with avatars.
"Discovery City" is the Smart City urban guide that will introduce Vicom Works. With this unique guide we will be able to discover the city in a different way. Malaga will be the first city to enjoy this interactive tourist guide!
Bonfire will bring us closer to the industrial and training applications of VR through a virtual experience where we can interact with different objects.
And if you're looking for the experience of driving a drone, a visit to Panda Rojo is a must. The company from Malaga will bring us the Phantom 4 Pro drone and its flight simulator.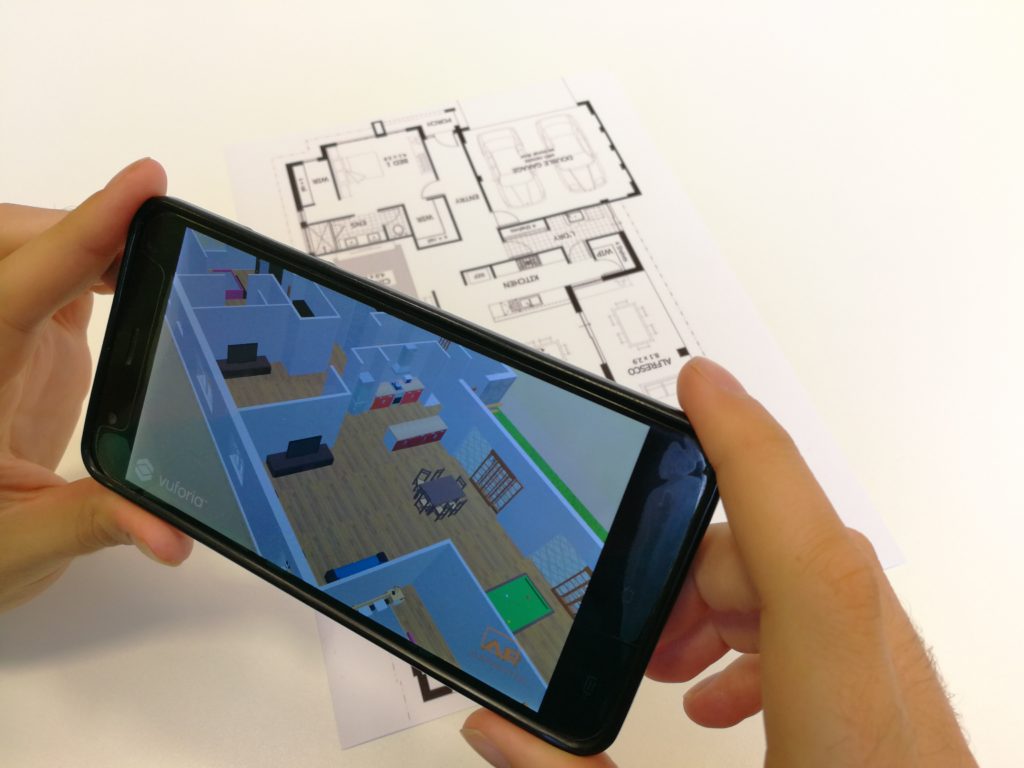 Viutek, Esférico VR and Araugmented, will present their applications for the real estate sector. Users will be able to view show flats in VR and 3D, interact with them and customize them according to their preferences.
Esférico VR and Araugmented will also present other applications such as "Dental Sense", to reduce the stress of patients in waiting rooms before oral surgery, and "Museum", a tool that allows us to discover anecdotes of museum pieces that would go unnoticed.
In addition, visitors to the Demo Area will have a virtual experience in the third person through the Finalist of the 1st National Indies Video Game Contest, "The lost rupees VR" and will have the opportunity to explore the Jurassic world through the "Super Saurio" Video Game by Fraxel Games.
For its part, Málaga Byte will show us the potential of its courses and training workshops in programming, robotics and video games for all ages. They have already been given to more than 11,000 children and about a hundred teachers.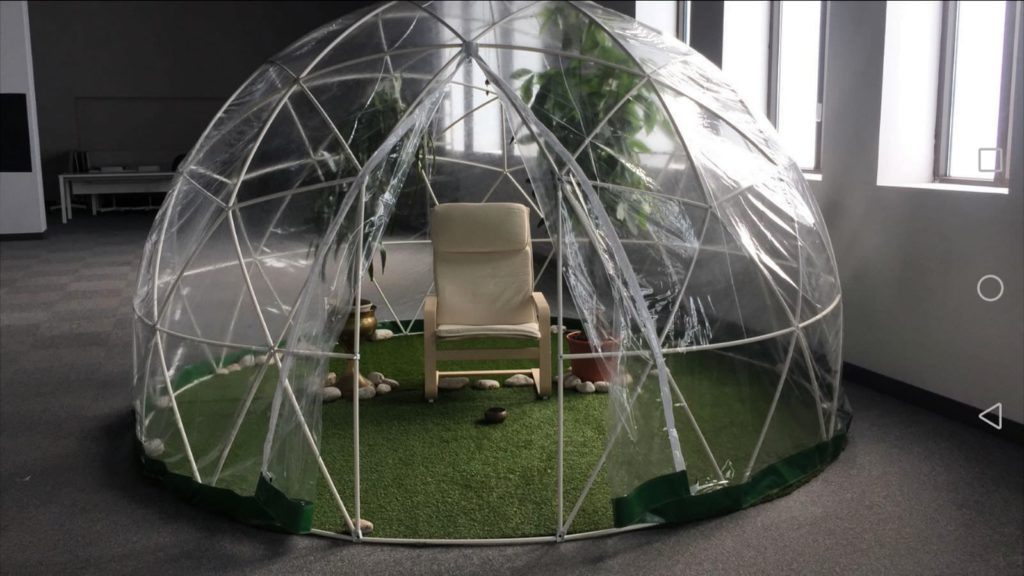 Cristina Ballenilla, Coach and Psychologist, will bring a "zen" touch to the Demo Area of the Observatory, with her sensory Mindfullness experience, in which we will enjoy a virtual walk along a paradise beach in 360 immersed inside a sphere conditioned for relaxation.
Visitas Virtuales will present its 360×180 degree immersive tours in the Demo Area, being the first to do this type of sightseeing in Spain, since 2001. At present, Visitas Virtuales is working on "Monumentia", a portal to sponsor virtual tours of monuments, both by air and by land, with the aim of digitizing and enhancing the value of Spanish cultural heritage.
In addition, at The Observatory we will be able to enjoy the ShowRoom AR/VR, a demonstrative exhibition of interactive solutions for business sectors. In this ShowRoom we can try Microsoft Hololens technology, Recon Jet glasses, Samsung Gear VR and Oculus Rift, among many other devices.
Those attending the Observatory will be able to try out all these immersive experiences for free, squeezing out all their creative, playful and professional possibilities and sharing their impressions in real time with other attendees.