Ricardo Medina, CEO of Medina Media, has been one of the participants of the conference held in the Office of the European Parliament in Spain.
In addition to Medina, the director of Technological Strategy and Digital Innovation of RTVE, Pere Vila; the director of Atresmedia Strategy, Arturo Larrainzar; the MEP S&D and vice-president of the Committee on Industry, Research and Energy (ITRE), Lina Gálvez (PSOE); and the MEP PPE and speaker on the proposal for a directive on the European Code of Electronic Communications, Pilar Del Castillo (PP).
During his speech, Ricardo Medina, with 16 years of experience as an independent producer, 33 years in television and 44 years in the world of communication, brought a critical vision: "Some professionals think that 5G is going to mean increased happiness, increased prosperity and increased opportunity, but I wonder, where will the business be for independent producers".
Medina is confident that 5G will be a very important boost for industries, factories, the healthcare sector, for connected cars and, above all, for large telecommunications multinationals: "Large communication groups can know what the real application will be, but not the small producers," said Medina, who also launched the question of "how to monetize" this technology.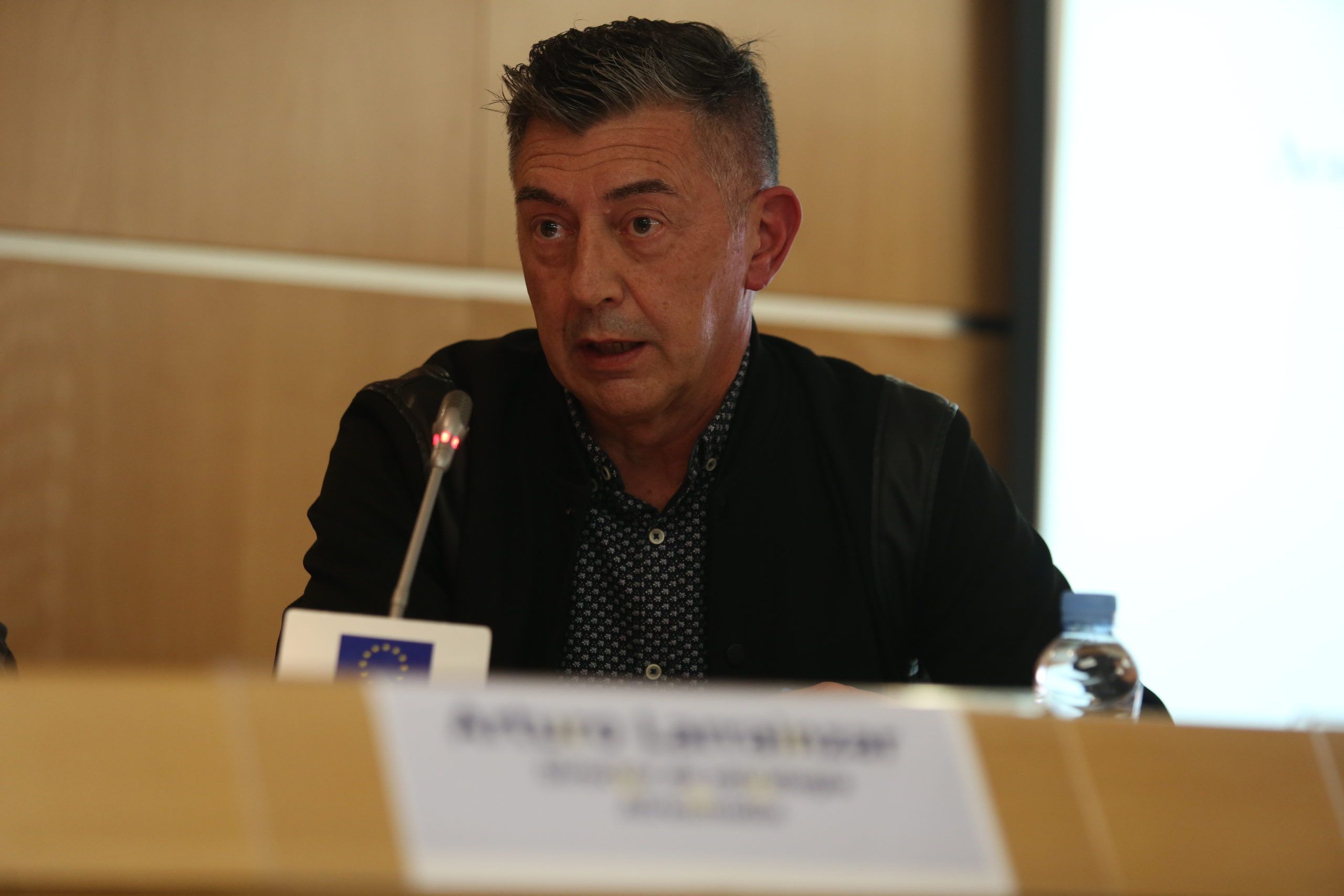 Medina also believes that the satellite will play a major role in making it possible for the 5G to reach rural areas.
Since 2018 Medina Media organizes the main annual meeting on 5G technology: the "5G Forum". Its third edition will be held on 6 and 7 May 2020, at the National Digital Content Pole in Malaga, and in each edition has leading companies such as Samsung, Orange, Nokia, Cisco, Huawei, Cellnex, Hispasat, Rohde&Schwarz, Axión, RTVE, Reintel, Lyntia, Keysight, Intracom Telecom, … and important institutions such as the European Commission, the European Parliament, the Ministry of Economy and Enterprise and EBU-UER.
Organizing this international reference event gives Medina Media a privileged view on the real state of this new technology and its use cases. One of them: Intelligent Tourism, which will be the central theme of the fourth edition of the "Observatory of New Technologies", also organized by Medina, which will take place on 3 and 4 June in Malaga, which will be the city of intelligent tourism in 2020.
In addition, Medina Media also organizes the "4K Summit", the sixth edition of which will take place on 17, 18 and 19 November 2020, in which the advantages that 5G brings to the production and distribution of 4K contents (Ultra High Definition) are also presented.