The latest solutions, standards and content will be presented at the FREE Demo Area of the 4K Summit 2018, from tomorrow, Tuesday, November 6 (4:00 pm) until Friday, November 9 (2:00 pm), where leading companies in 4K-HDR technology will present their latest projects.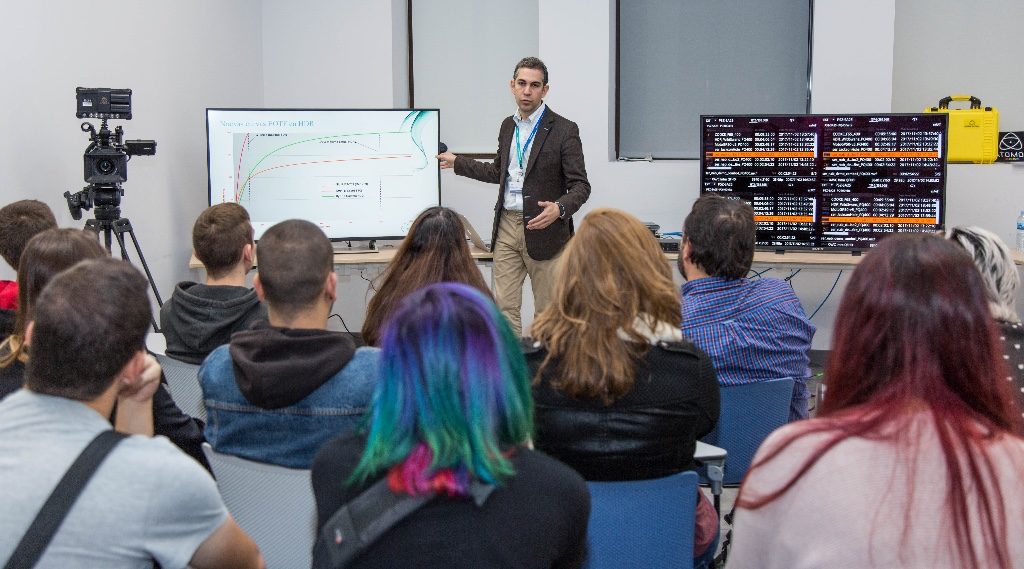 The BBC will present its latest Blue Planet II 4K-HDR production at the 4KSummit 2018 Demo Area.
Blue Planet II is a series of wildlife documentaries presented by David Attenborough, revealing new worlds and animal behaviour in all the oceans of the planet.
The Japanese NHK will present its latest 8K productions, including the first 8K production in Antarctica. These productions have been recorded in 8K, although they will be seen in 4K.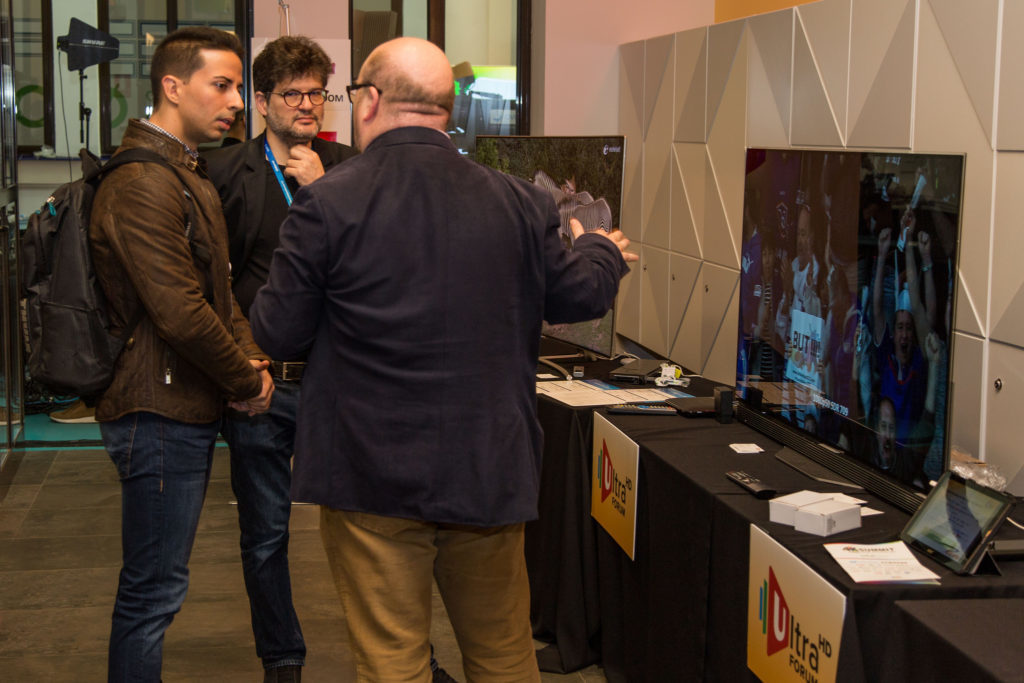 The Ultra HD Forum will show NASA's 4K channel live at the 4KSummit 2018 Demo Area, with live images from the International Space Station, Mars lander, Hubble Telescope and satellites of NASA.
Cellnex will be in charge of broadcasting live the most innovative production made by RTVE of Gymnastics athletes in 4K HFR 100p.
RTVE will present the legendary series "El Quijote" (1992), – directed by Manuel Gutiérrez Aragón, and starred by Fernando Rey and Alfredo Landa – which has been remastered to 4K HDR by TVE. In addition, we will enjoy the first images of the documentary about Murillo that TVE has produced in 4K HDR.
Axión and RTVA will show images of the horse hitches in Ronda in 4Kthanks to the images of the first live transmission experience made in Andalusia.
Hispasat will broadcast live the conference sessions of the 4KSummit through Hispasat's 4K channel on the monitor located in the Demo Area.
ATEME will show on its monitor some of the most important sporting events of this year that have taken place in 4K: Roland Garros and the European Championships.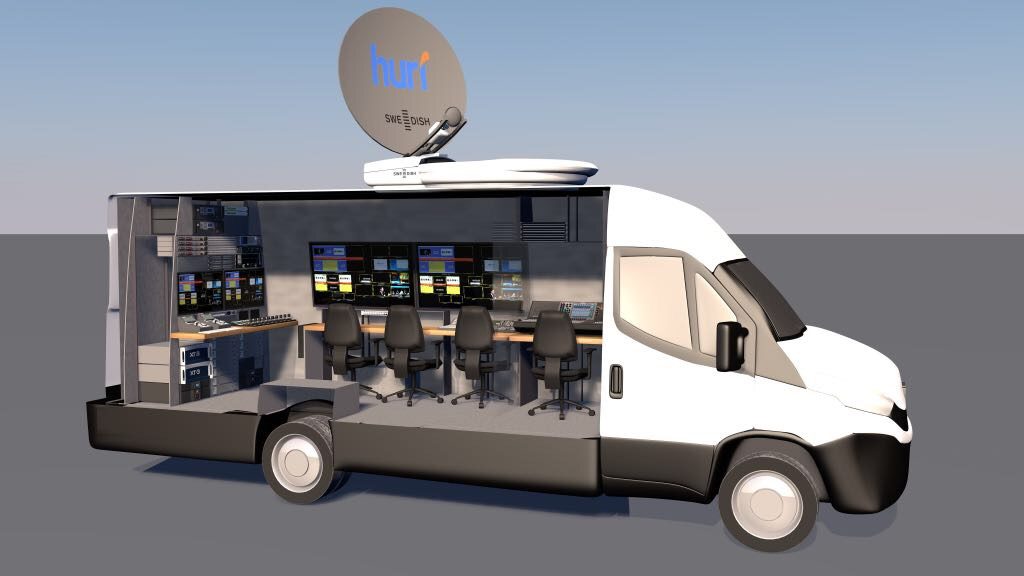 4KSummit attendees will enter for the first time into a 4K HDR OB Van that will be premiered by Hurí4K at the 4KSummit and see how it works firts hand.
Another of the novelties of the 4KSummit is that attendees can enjoy the experience of viewing images in 8K on a Samsung QLED 8K television.
For its part, Movistar will present, among other productions, its channels Movistar+ Formula 1 UHD and Movistar+ Partidazo UHD. It will also present "Velvet Colección", "Mira lo que hayas hecho", "La zona" and "El día de mañana".
Fraunhofer will show MPEG-H Audio, the latest generation audio system (NGA) developed by MPEG to offer a personalized and immersive sound. Designed for broadcast, streaming and VR/AR applications, it allows users to adjust the sound mix to their preferences.
At the 4K Summit, Huawei will present its virtualization solution for editing 4K videos in a remote environment.
For this purpose, a model will be available that basically consists of a virtualization server and a thin client from which 4K content can be edited remotely. This solution saves on infrastructure and allows 4K files to be remotely edited in a totally controlled and secure environment.
In addition to all the demonstrations in the 4KSummit Demo Area, different companies will install their FREE workshops in the Digital Content Hub, where they will share their experiences in 4K-HDR technology with the attendees.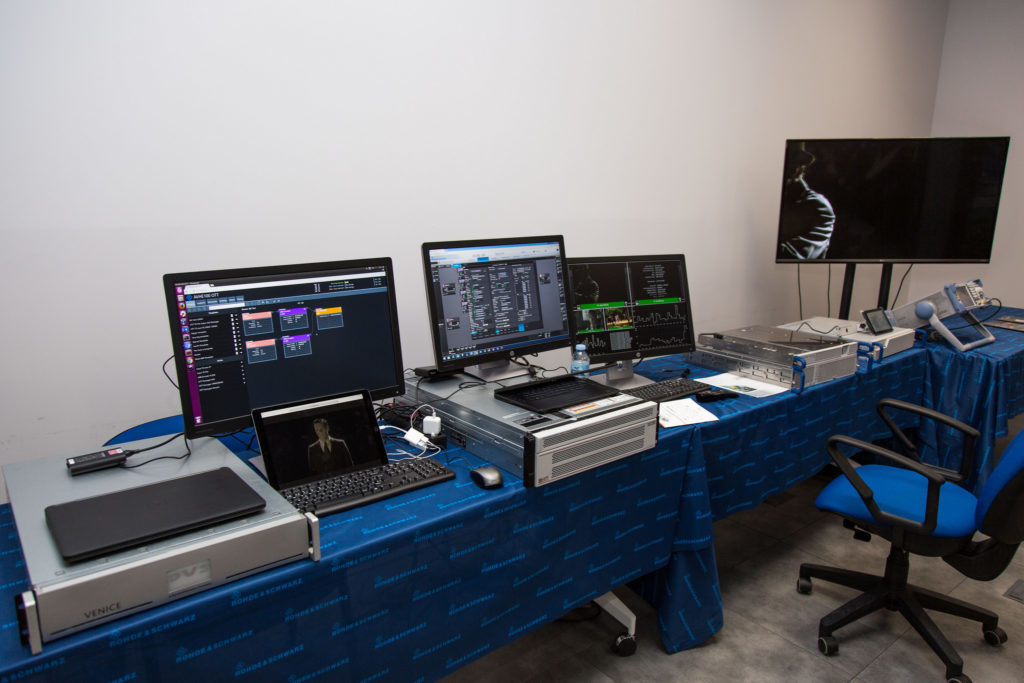 Sony, in collaboration with Provideo Sevilla, will show attendees why HDR can be done in small and large productions (events, short films, documentaries, social reports, etc.), what HDR is in video, HDR standards and types, creative advantages of HDR for the customer, equipment with which to work HDR, from cameras to televisions and will also give their view on the evolution of HDR in the world and in Spain.
In addition, Sony will present its innovative 4K products such as the new studio camera chain HDC-3500, the world's first with 3 sensors CMOS 2/3″ 4K Global Shutter, Monitors for 4K HDR, models BVM-X300 and PVM-X550 and Camcorders: PXW-FS5M2 and PXW-Z280, recently released.
The company Dolby Laboratories, in collaboration with FilmLight, will provide attendees with a color grading system, which will explain in detail the workflow optimized in HDR Dolby Vision and will show the utilities to derive other qualities from the master Dolby Vision such as HDR10 and SDR.
On the other hand, Rohde&Schwarz will present in its workshop pioneering solutions in 4K and HDR as Clipster : the definitive tool for mastering 4K, HDR, IMF…, the TLU9GF transmitter. The revolution of the gap filler concept through adaptive dynamic scenario correction and Prismon: Multiviewer & audio/video monitoring solution.
Nokia will present a video delivery service for Tablet, using adaptive streaming, very high resolution content and implementing real-time encryption.
In addition, it will show user and group profiles on Nokia's IPTV platform (MiViewTV), new functionalities added to the current MiViewTV platform associated with user customization and user and group profiles on Nokia's IPTV platform (MiViewTV).
The Nokia workshop will also show, among other demonstrations, new functionalities added to the current MiViewTV platform associated with user customization.
Other companies such as Eutelsat, AJA and Vestel will also perform demonstrations in the 4KSummit Area Demo.
4KSummit attendees will be able to get to know FREE demos and workshops, expressing all their creative and professional possibilities and sharing in real time their impressions with other attendees.