The maturity of the 5G market in Spain will be analyzed at the Virtual 5G Forum, on May 6th and 7th. In view of the cancellation of the Mobile World Congress, the Virtual 5G Forum 2020 has become a unique opportunity to learn about the latest advances made in the field of 5G technology, both in Spain and in the rest of the world.
For the third consecutive year, the multinational Orange will be providing its vision on 5G and on the definitive deployment of this technology at the 5G Forum.
Orange will present, through its 5G Program Director, Luis Delgado, technical pilots and different use cases they are working on, which cover multiple sectors of activity and involve Public Organizations and Administrations, large companies and start-ups.
"The great promise of 5G is the development of new digital business models that will have a great impact on the business world", says Luis Delgado.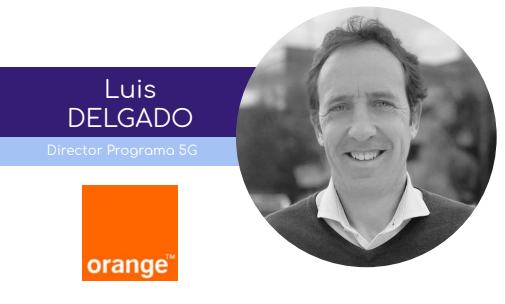 For example, Orange is working on different projects for connectivity between cities, projects with 5G drones, collaborative and autonomous robots for industry, interactive cities and video calls with high quality and low latency thanks to 5G.
"Although this last year we have seen launches of 5G services in some countries, we consider that the environment, at least in Spain, will not be mature enough for a commercial launch with full 5G technical capabilities until 2021", adds Delgado.
Virtual 5G Forum 2020, organized by Medina Media Events, is the main event about 5G technology in Spain and it will present the latest advances from professionals and big companies such as Samsung, Vodafone Business, Cisco, 5Genesis, Intracom Telecom, Rohde & Schwarz, Huawei, Hispasat, Impulsa Visión RTVE, Nokia, Axión and the Observatorio Nacional 5G, an initiative promoted by Mobile World Capital, the Ministry of Economic Affairs and Digital Transformation and Red.es, sponsors of the event.
Those attending the Virtual 5G Forum will be able to access the more than 20 keynotes and panel sessions that make up the Agenda of the Virtual 5G Forum 2020. They will also be able to visit exclusive demos from this moment on and request video meetings with all the speakers and participants, the days before, during and after the event, with the aim that the Virtual 5G Forum serves as a permanent and exclusive platform on 5G technology.