The 5G Forum will analyse the Spanish agenda for the implementation of the 5G
"They're not doing their homework. The longer we delay the implementation of 5G, the more business opportunities we lose". This is the critical opinion of Narcís Cardona, professor at the Universidad Politécnica de Valencia, and one of the most recognized experts in 5G technology in Spain.
With the upcoming Virtual 5G Forum on May 6th and 7th, many questions are being asked about 5G and what role Spain is playing in the race to be a European leader in this technology.
For Narcís Cardona, Director of the I-TEAM of the Universidad Politécnica de Valencia (UPV), who will participate in the 5G Virtual Forum, "Rushing to the limit the celebration of the auction of the second digital dividend, together with the Covid-19, has led us to another delay, giving an advantage to countries where this transition has already been carried out and, in particular, to Korea".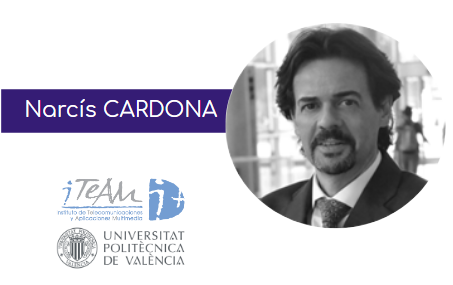 According to Narcís Cardona, after the Covid-19 crisis more network and more telecommunications will be needed: "We are going to saturate teleworking and connectivity between vehicles will be essential, since more vehicles will be circulating with fewer people in them".
"We have to reach the industrial areas, the villages with less than 25,000 inhabitants. This limits not only the business to operators, but also the development of 5G applications, since we do not have the right testing ground", adds Cardona.
Narcís Cardona will participate as a speaker at the Virtual 5G Forum, in which he will present different use cases that are being worked on recently from the I-TEAM of the Universidad Politécnica de Valencia (UPV), including projects for the fields of health, connected vehicles and 5G projects for industry.
On May 6th and 7th, the Virtual 5G Forum will bring together the main experts, multinationals and operators, including Samsung, Vodafone Business, Cisco, 5Genesis, Intracom Telecom, Huawei, Hispasat, Impulsa Visión RTVE, Nokia and Axión, sponsors of the event, to review all the new developments around 5G, as well as share opinions and do "virtual networking".