The Observatory of New Technologies has started this morning in the Digital Content Hub of Malaga with the visit of the mayor of the city, Francisco de la Torre.
Together with Jacobo Florido, Provincial Deputy of Sabor a Málaga "The taste that unites us", Mario Cortés, councillor for Innovation and New Technologies and Antonio Quirós, director of the Digital Content Pole, has visited the Demo Area of the Observatory, where he has been able to try in first person experiences such as the virtual tour of the ruins of Palacio Villalón, made by Opossum Studios for the Carmen Thyssen Museum in Malaga, the creative tool CoolPaintr by Sngular, the 360 experiences of massive YBVR events and getting to know the technological projects of Grupo Premo and Amfitech.
Throughout the morning there has been a large influx of people in the Demo Area, demonstrating the absolute success of the second edition of The Observatory of New Technologies.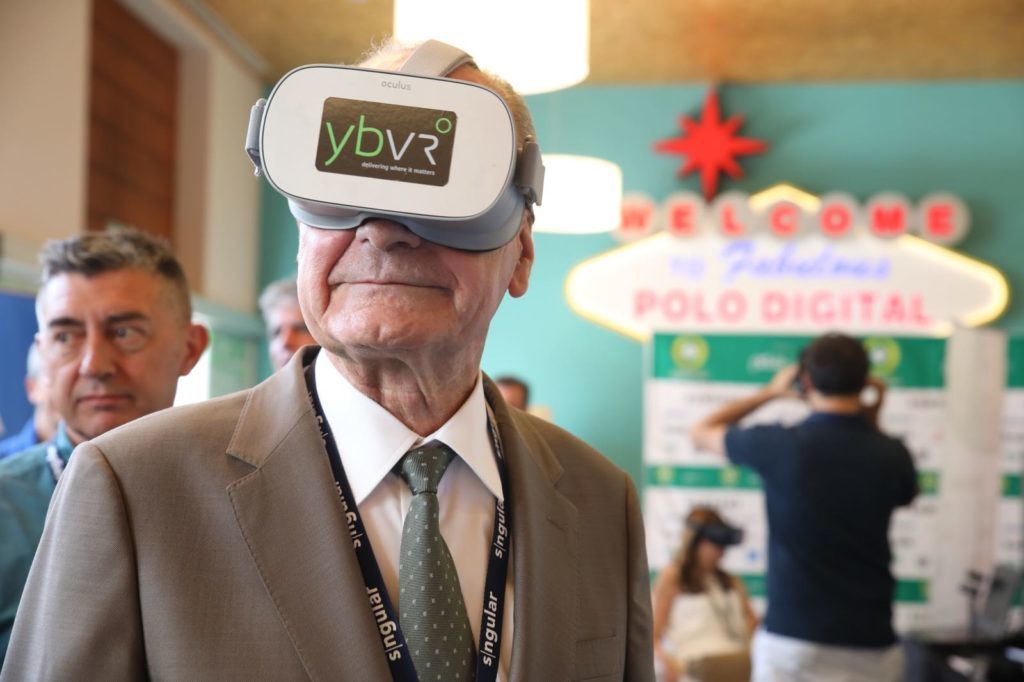 Afterwards, Ricardo Medina, CEO of Medina Media, organizer of El Observatorio, welcomed the attendees, making a brief introduction of the contents that they will be able to see and try throughout the first day.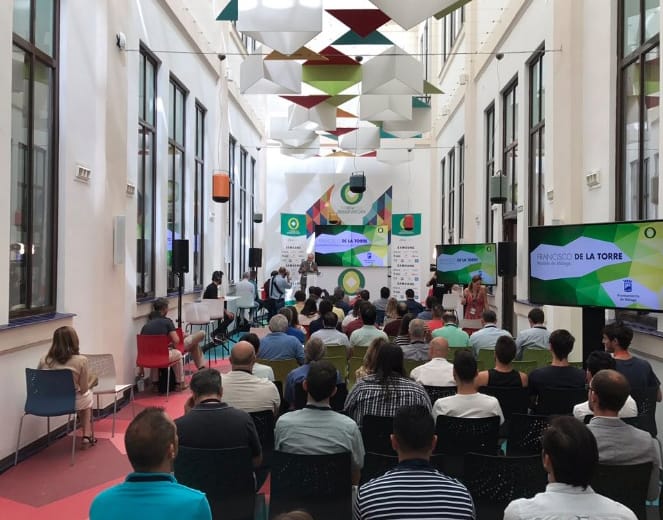 Francisco Asensi, from Tarkinia, was in charge of opening the session of papers in this first morning of The Observatory, who presented an interesting reflection on eSports and RV a year later. For Asensi, we must bet on the eSports and Technologies associated to the MR, linked to entertainment.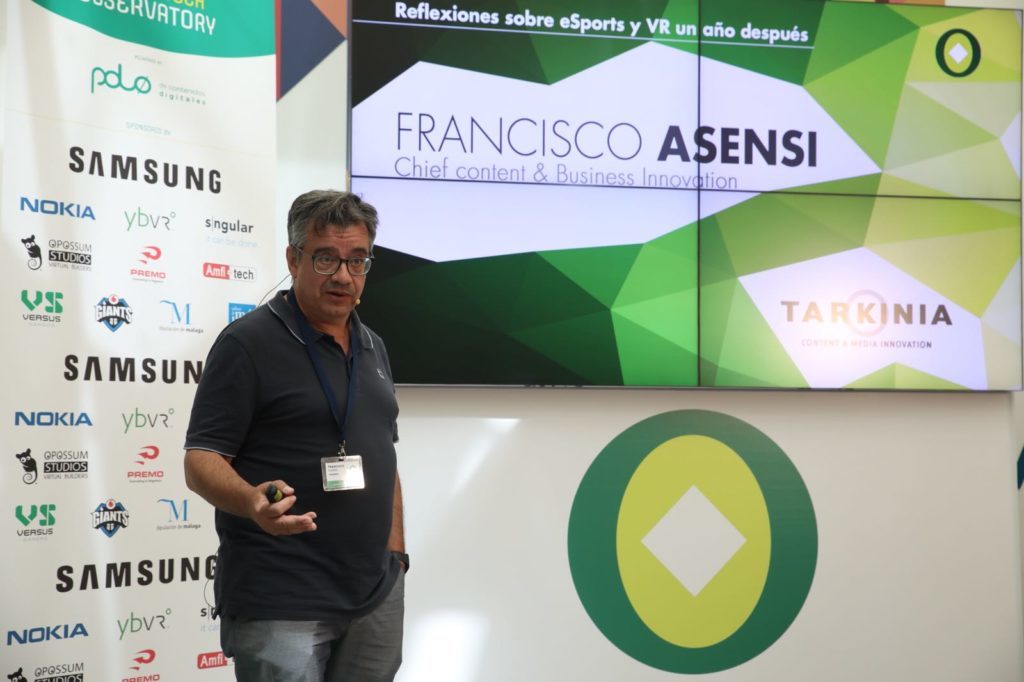 Álvaro Villegas, Head of Bell Labs at Nokia in Spain, presented the revolutionary concept of "Distributed Reality in FutureX Networks". According to Villegas: "From Nokia Bell Labs we are experimenting with the concept of "Distributed Reality", a revolutionary concept that will allow us to be able to communicate and share sensations with other people".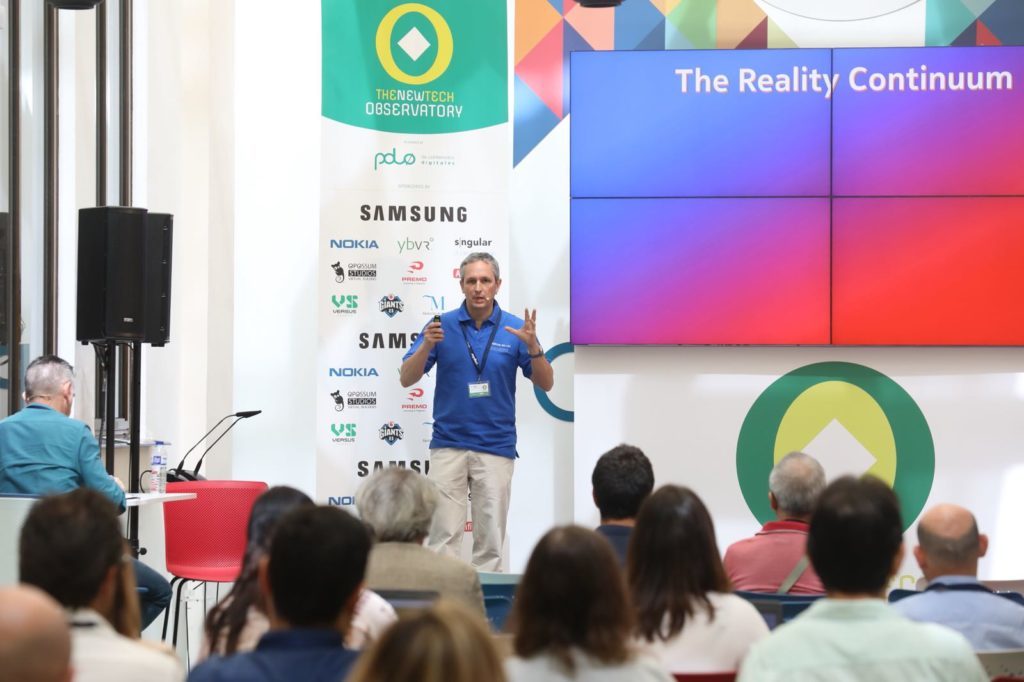 After the keynote by Álvaro Villegas, the attendees were able to meet and exchange impressions at the Networking Break and Demo Tour sponsored by the company Versus Gamers.
After this break, the morning continued at the Observatory with the lecture "Learning from our visual perception", by María Pérez Ortiz. The postdoctoral researcher from the University of Cambridge highlighted the multitude of applications that automatic learning has: "If we manage to create a model of how the normal observer perceives the environment (for example, colour) we can better represent what he sees and this will have a great impact on the simulation of virtual environments, making them more realistic".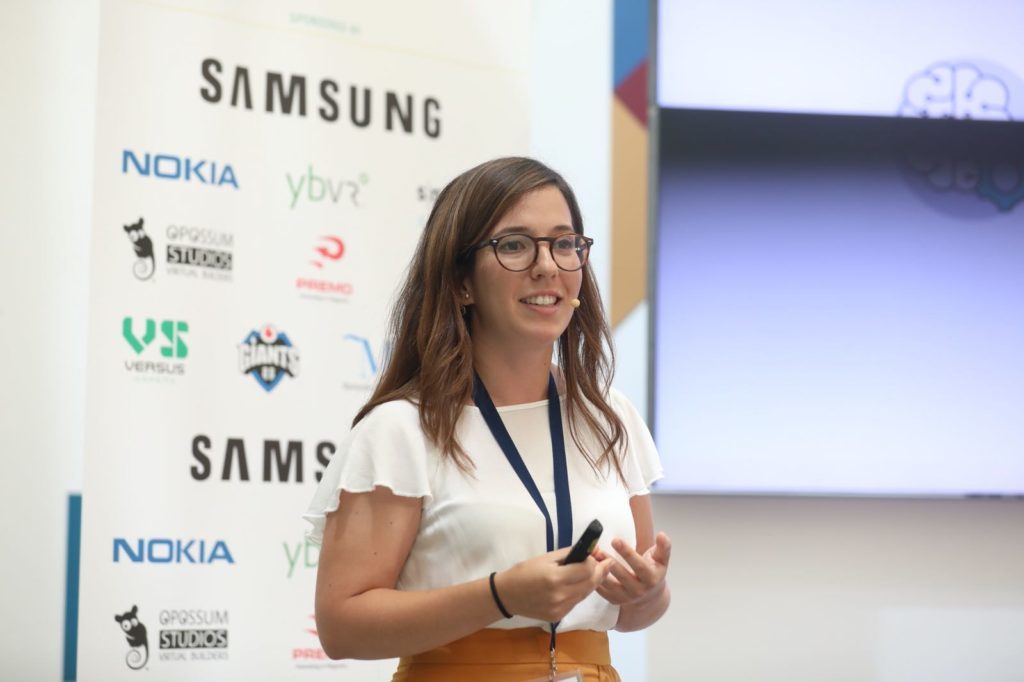 Other outstanding speakers will join us in the afternoon of this first day of the Observatory of New Technologies 2018, as José María Moreno of AEVI (Spanish Association of Video Games), José Ramón Díaz, CEO of Giants Gaming, Fernando Pons of Deloitte, who will talk about eSports, the architects of Keyline Architecture, Gabriel Gonzálvez of Opossum Studios and Fernando M. Sierra de Sngular, who will present us one of the outstanding projects of his company in VR: CoolPaintr.