The North American multinational Cisco will take advantage of the Virtual 5G Forum to present to the technology society its great project of 5G with Rakuten in Japan, which it had planned to present at the Mobile World Congress in Barcelona.
José Angel López Mayoralas, Head of Solutions Validation Services for Cisco EMEAR & APJC, will explain to the participants in the Virtual 5G Forum, how the e-commerce leader in Japan, in collaboration with Cisco, has designed this pioneering network with end-to-end automation and virtualization of native cloud functions, becoming a mobile 5G provider with a level of disruption unique in the industry.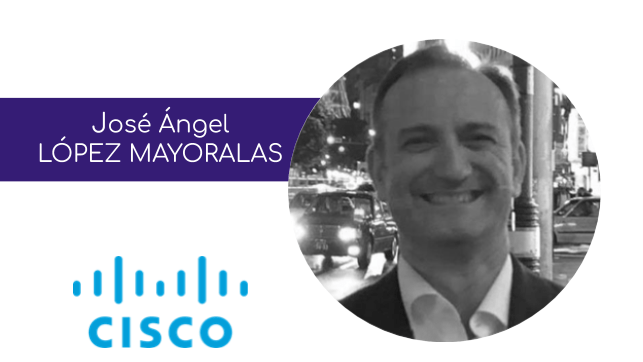 "When we talk about 5G, sometimes we forget that the most important thing happens behind the antenna", says the Cisco manager.
"The architecture used in Rakuten, in addition to enabling ultra-fast mega-connectivity, will have extremely low latencies, thus creating a platform to accelerate the adoption of industrial IO, tele-medicine services, connected vehicles, artificial intelligence applications and e-gaming".
This vision, together with the architecture implemented by Cisco, allows a 5G network to be operated at extremely low costs, accelerating innovation and responding to market demands in a fast and competitive manner.
With more than 100 5G projects underway globally, Cisco offers a unique 'Cloud-to-Client' approach to 5G networks. In Spain, they are working on important 5G projects in the areas of tele-assistance, agriculture and elderly care.
The 5G Forum 2020 is the main specific event on 5G held in Spain, and it celebrates its third edition on May 6th and 7th, with the participation of large leading 5G companies such as Samsung, Vodafone Business, Cisco, 5Genesis, Intracom Telecom, Huawei, Hispasat, Impulsa Visión RTVE, Nokia and Axión.