Just one week after the Mobile World Congress in Barcelona, the 5GForum of Spain today opens its registration period for attendees with the intention of consolidating itself as the main Spanish event focused on new 5G technology.
The 5GForum will be held on April 24 and 25 at the Digital Content Hub in Malaga and will bring together the most important companies and speakers of the fifth generation of telecommunications.
In front of the massive and multitudinous Mobile World Congress in Barcelona, the 5GForum in Malaga aims to offer a selective space for companies involved in the 5G to expose their progress and projects before a forum of only 250 decision makers, in an environment where messages and networking arrive more effectively.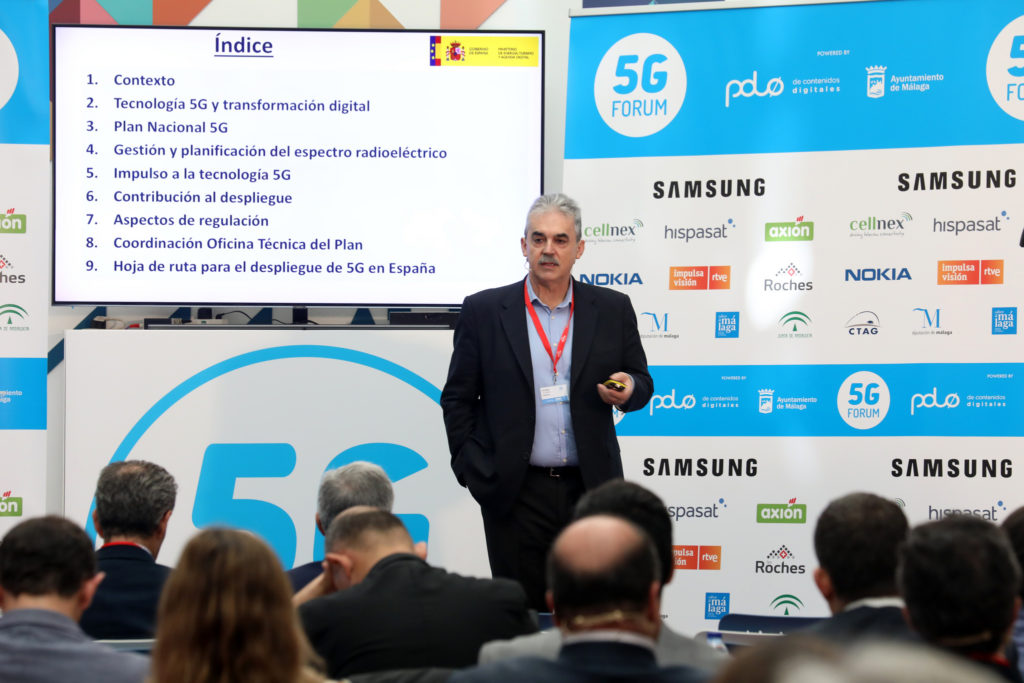 This second edition of the 5GForum will allow the two big 5G pilot projects, which will be announced in the coming weeks, to make their presentation in society to the experts.
In addition, the Ministry of Energy, Tourism and Digital Agenda will also update the DTT Technical Plan and the Second Digital Dividend Roadmap.
For its part, the 5G National Observatory will also present the actions it plans to carry out in 2019 and 2020. Also, the agenda of the 5GForum will advance some of the initiatives launched for the meeting of the Global 5G and EU CNC, to be held in June in Valencia.
The agenda of the 5GForum, which will include more than 30 keynotes between Wednesday 24 and Thursday 25 April, will be announced just one month before its celebration, with the confirmation of all the speakers and sponsors of this second edition.
From now until March 22, the organisation has opened an offer period for registrations with discounts of 100€ on the official rates. In addition, 5GForum attendees will be able to enjoy a 30% discount on their AVE tickets.